The Smart Way to Get Healthy and Lose Weight
At The Exercise Coach, we take a smart approach to all aspects of our clients' health and wellness, including weight loss. We firmly believe that fad diets, ordering special meals, eating strange foods, or subjecting yourself to low caloric intake are not effective weight loss methods. Instead, we advocate for whole-food nutrition, which has worked for thousands of our clients.
So, what exactly is whole-food nutrition? It's quite simple – whole foods are one-ingredient food products that are edible without requiring any processing, such as meat, fish, eggs, vegetables, fruits, legumes, nuts, and seeds. Our meals consist of whole ingredients, healthy oils, herbs, and spices, plenty of pure water, and low or no starch or sugars.
By adopting whole-food nutrition and eliminating processed foods, sugars and starches, your blood sugar levels will be regulated, which will keep you insulin-sensitive and ensure that your body functions properly for a long and healthy life. As a bonus, you'll shed those unwanted pounds!
At The Exercise Coach, our goal is to help our clients achieve optimal wellness through our unique program, The Metabolic Comeback®️. We combine whole-effort exercise with whole-food nutrition to achieve this goal.
Our program is unparalleled, as we combine technology with accountability in a one-of-a-kind client experience that yields visible and tangible results. The Metabolic Comeback®️ improves metabolic function in all body systems, leading to lower blood pressure, less stress on the heart and lungs, lower or more stable blood sugar levels, better digestion, improved endurance, better sleep, better mental clarity, higher energy levels, better balance and mobility, and weight loss without dieting.
Our program also reduces cellular inflammation, which is the root cause of many chronic diseases. We hope that once you experience the benefits of The Metabolic Comeback®️, you will never look back.
Learn More about the
Metabolic Comeback
Take the Challenge and You Just May Find Out How

Good You Can Feel!
At The Exercise Coach® we like to make getting healthy fun! We've designed our Nation-Wide 30-Day Metabolic Comeback Challenges as an opportunity to join with others around the country, and in your own local studio, to look, feel, and function better — TOGETHER! In just 30 Days, thousands of clients have lost fat, gained muscle, and improved cholesterol, blood sugar, inflammation, bloating, sleep and energy! Yes, in only 30 Days! But don't take our word for it, see what others have to say……
Learn More about the

30 Day Metabolic Comeback Challenge
See What They
Have to Say
Tamra B., Upper Arlington, OH
I joined The Exercise Coach just after the new year with the goal of losing weight and increasing my strength. After years of yo-yo dieting, I made the decision to lose 30 lbs. by my 65th birthday in August. The personal training is an investment and well worth the money! All of the trainers are very encouraging, personable and make the 20-minute workout fun. One month into my training, the 30-Day Metabolic Comeback Challenge began, and I was determined to follow the plan. When asked what my goal was during the challenge, I set out to lose 5-7 lbs. I am really excited to say that not only did I lose 10.5 lbs., I'm down 15 lbs. since my first workout! I am enjoying trying out the recipes on The Exercise Coach's Facebook and Pinterest pages. Planning and prepping are so important, and cooking has become enjoyable. This is a plan I can maintain and love as I transition into my retirement years. THANK YOU!
This is simply the most effective, efficient and dare I say FUN way to exercise that I know of! Not only do the training staff do an excellent job with constant coaching and motivation, but you can also monitor your own progress against your personal goals on the display screen while exercising. I have come a very long way from when I started in January of 2020. I weighed 357 pounds, was at 38% body fat and 33% muscle mass. Fast forward to May of 2022 and I now weigh 271 pounds, my body fat is 27% and my muscle mass is up to 39%! This truly is for everybody! No matter what your fitness level is, this system is entirely customized to you.
Karen J., Murfreesboro, TN
Yay! I had a check-up this week after finishing the 30-Day Metabolic Comeback Challenge. My doctor loved my weight loss (down 30+ pounds in the last 6 months), but even better – she told me I could stop taking the statins! My cholesterol levels were great! Bad cholesterol way down; good cholesterol way up! My blood pressure, which has usually been "normal," is now "low normal." She was very impressed with The Exercise Coach for getting me here.
Tom B., Webster Groves, MO
The Exercise Coach has been a real friend and partner in health for me since I started going here over 6 years ago. I was trying to do it on my own and having inconsistent success, sometimes good, sometime less so and was on the roller coaster ride of weight and diet. Since coming to The Exercise Coach, I had that consistency, learning to do things the right way and balanced that with nutritional improvements and making better choices. I have lost close to 40 pounds over that time and people say that I look better in my 50's than I did in my 40's….and most importantly, I feel better. The studio is always upbeat, the trainers truly positive but not over-the-top. They want to help and are fantastic motivators. Also, I have completed The 30-Day Metabolic Comeback Challenge many times and it has really been a great compliment to the weekly training and helped my progress accelerate, setting good habits year-round.
Meredith S., Overland Park, KS
I have done a lot of workouts over the years like an hour of cardio and an hour of weights with a personal trainer three times a week, and never experienced the level of fat to muscle conversion that I have experienced at The Exercise Coach. It is truly amazing what can be accomplished in a consistent workout routine of just twenty minutes twice a week. I highly recommend The Exercise Coach!
Matthew B., St. Louis, MO
The Exercise Coach has most defiantly helped me achieve my goals of losing weight and toning my body. I never thought that only 20-minute sessions could produce such great results. But here we are. I've lost 25 lbs. in 8 months! I feel better today than I ever have. All my friends and family are so impressed by how far I have come. The coaches are amazing and always interested in what's going on in my life. They give me the right amount of support but push me when I need it. I never thought that I could enjoy exercise until I began working out at The Exercise Coach. I look forward to continuing my progress and getting even stronger!
The Exercise Coach has made an enormous difference in my life. After gaining 30 pounds during the pandemic, I knew I needed to do something. After several attempts to do something on my own, I knew I needed more structure and being accountable to someone else. The combination of exercise and nutritional change under the guidance of an awesome coach has made all the difference. I feel better, have more energy, am sleeping better, and have lost 10 pounds—all in just 6 weeks. 20 minutes, twice a week—perfect for my schedule!
I love the Exercise Coach! They have given me the confidence and encouragement I needed to get stronger. The two 20-minute workouts are doable. The coaches meet you where you are in your fitness journey. They challenge you with their workout creativity, and they personalize workouts with your input and priorities. The results have improved every aspect of my life: weight, health, activity level, and a much better Pickleball Game!
I have lost 20 pounds and feel much more fit than I did previously. I am 67 years old and very active. I play tennis 3 to 5 times per week. Prior to Exercise Coach, I was usually sore most days. Now I have no soreness or stiffness. I'm also quicker on the court. I have had multiple back surgeries, including a spinal fusion 18 months ago. I now have no pain and feel that Exercise Coach has been very beneficial in strengthening my back. One of the things that I love about Exercise Coach is the brief, most effective sessions. It is easy to workout, even on days when I don't feel like it. The coaches are excellent and keep me motivated!
My wife and I have been working out at The Exercise Coach for two years. The first three times the 30-day Metabolic Comeback Challenge was offered I wanted nothing to do with it. At 64 years old I felt I was in pretty good shape, enjoyed eating what I wanted and had no desire to give up my happy hours. Well… truth is I had developed some bad eating and drinking habits, gained a fair amount of weight, and my sleep was anything but sound. My wife and I decided to give it a shot. I went into this challenge very positive and truly wanted to see what I could accomplish in a month. We gave up our pasta, bread, dairy, processed foods, added sugar, and alcohol. It wasn't as hard as I thought it would be, and I did start to see changes. My mind was clearer, my sleep quality improved, my taste buds started to appreciate healthy foods and I generally felt better about myself. The results were a total wake up call for me. I lost 17 pounds and inches off my measurements. My memory is as sharp as it's been in years and I want to continue on this path. I wish I had done this years ago, but as they say "Better late than never.
Tracy H., Crown Point, IN
I've lost 30 pounds, added strength and endurance since joining. I've always felt the staff at the Exercise Coach is interested in seeing me reach my fitness goals. I don't think I could have achieved the same fitness results as quickly as I did at any other gym. My coaches have an awesome attitude and are encouraging which makes the time spent fun!
30-Day Metabolic Comeback Challenge Facebook Group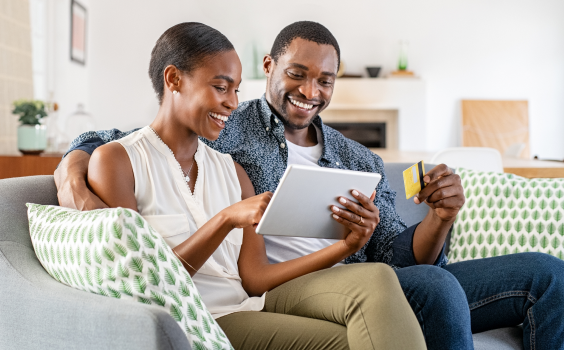 Purchase the Metabolic Comeback Nutrition Playbook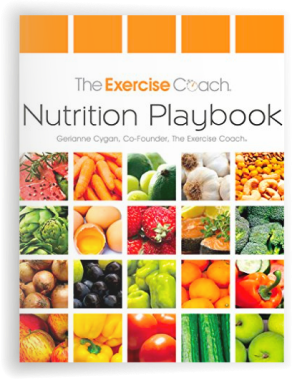 30-Day Metabolic Comeback Challenge Approved Items
You asked, we answered. Here are some wonderful,
Whole Food Recipes
to enjoy while making your metabolic comeback. All of these delicious recipes are located on our
Pinterest
page.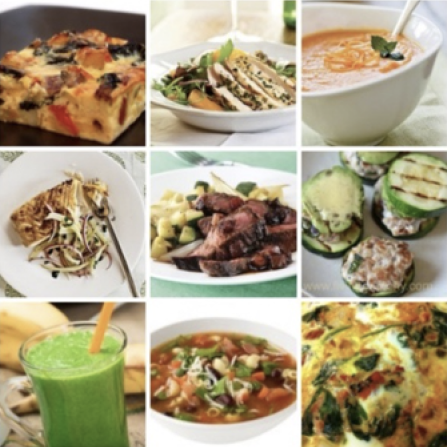 30-day sample menu with recipe links found in the nutrition playbook