It's a myth that you need "30-60 minute workouts, 3-5x a week."
Research and our many raving fans support our core belief that muscle quality matters more than movement quantity.

The healthier and more productive approach is to exercise smarter, not longer. Traditional exercise tools deliver too much load at certain points and too little resistance at others. This mismatch dramatically reduces exercise effectiveness and promotes improper form.

Everything you want from a fitness program can be achieved with no more than two, 20-minute sessions per week that focus on total body fitness through customized muscular conditioning.
What makes our workouts different:
Exerbotics® Machines
Our bio-sensitive training technologies make it possible to measure your unique muscular and metabolic makeup and prescribe workouts that are entirely appropriate for you.
Instead of asking you to adapt to a dumbbell or weight stack, our technologies adapt to your capabilities and comfort level every second of every session.
Come in for your free sessions to experience the difference!
Designed to work
with your body, around your schedule.

Save time:

Short sessions 2x per week
Inclusive:

Works for those with injuries or limited mobility

More affordable

than standard training


Effective

efficient fitness technology

Friendly,

masterful coaches

Safe

for all ages and fitness levels
Track

your results in the app
Strength Changes Everything?
Our proven Personal Training programs rely on decades of experience, the best available scientific evidence, and our signature strength training technology.
Click here to read our Scientific Support paper written by medical, fitness, and research experts.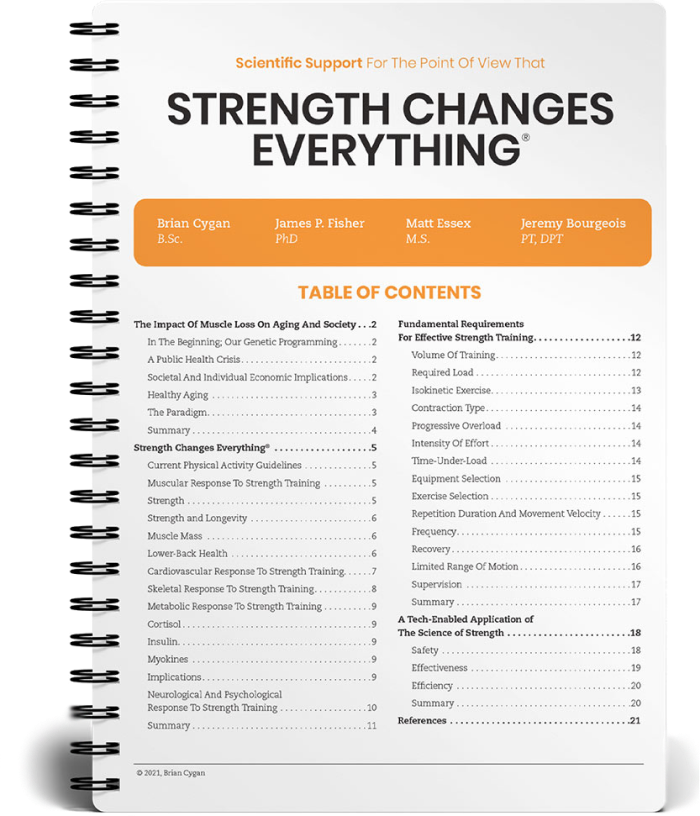 Reach the body and the health that matter most to you

in a fraction of the time.
Take back your health and energy with short weekly sessions that work for you.